⛓️ Fast & resilient blockchain calls
Written Nov 25, 2022.
As part of the Web 3 project I'm building, I needed reliable and fast RPC access to 10+ blockchains, parsing in realtime all the blocks 24/7.
The idea is to offer realtime, multi-chain monitoring: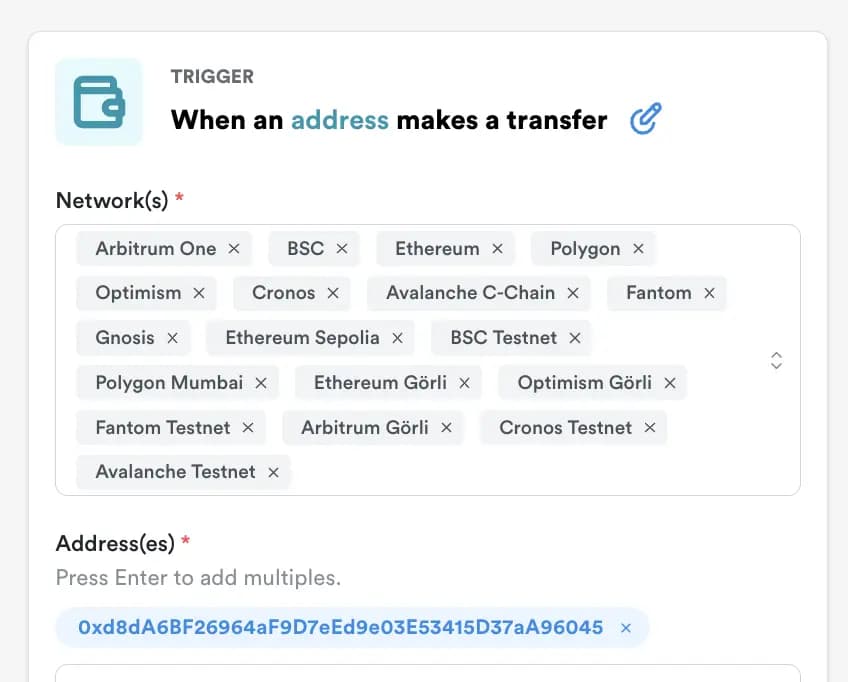 I need to parse tx, logs and contract data for each block.
On some chains like Arbitrum there's ~ 10 blocks/s & ~200 tx/block.
That's a lot of requests, hitting the rate limit for public nodes and going well above the free plan on Alchemy, Infura & co.
I could've ran my own nodes, but I want flexibility to add more chains w/o server overheads.
So I built this meta provider for Ethers.js:
https://github.com/vincelwt/super-provider
I feed it with a lot of rpc endpoints (via WebSocketProvider & JsonRpcBatchProvider).
Then it:
benchmark providers speed regularly
keep only the fastestt
split requests between them to prevent overload
handles rate-limiting and errors with smart retries

It handles my ~5k req/s beautifully.
Now I get:
✅ Super fast queries
✅ 0 data lost due to rate limiting
✅ No need to run servers or pay $$ for dedicated nodes
That's how I do near-realtime block scanning on ~10 chains.
Other benefits of decentralising the providers:
you get more privacy as requests are split between node providers
resilience, if Alchemy goes down tomorrow the platform will run as if nothing happened.
Check it out if you ever run in limitations with public/shared RPC's or want to make your dapp more resilient.
Also, I added a 🐇 'parallel' mode when absolute speed is needed:
Instead of cycling through providers, it sends requests in parallel to the fastest ones and returns the first reply that comes back. (Tradeoff is higher network usage)